Connecting Disconnected Machines
In a world where nearly everything is connected, many industrial machines remain disconnected. Yet, this does not need to be the case. Emles Venture Partners recently supported a seed round for a company that is making it easy for machine fleet owners, operators, and Original Equipment Manufacturers (OEMs) to listen to their machines and, in the process, lower costs, increase profits, and drive more value from every machine asset they deploy and use.
Who is Elevāt?
Elevāt is a team of industrial machine experts who saw a need for a cloud-based IoT solution to monitor and manage machines deployed around the world. This unique team of professionals has many decades of combined experience in the heavy equipment and industrial machinery markets. Before Elevāt, they had deployed several solutions that were available at the time for their clients, and they realized these solutions did not meet the specific requirements of machine fleet operators and OEMs. These solutions also did not integrate well with the ERP, aftermarket parts, or maintenance applications the companies were already using. And the existing solutions didn't provide an easy-to-use interface or insights that supported business decisions to deliver better results.
Without a good solution available, Elevāt was created to help humans and machines work together more efficiently by making it easy to connect them to the cloud and provide useful operational and business data. Today, the Elevāt suite of solutions makes cloud and IoT work for industrial machinery manufacturers, distributors, fleet operators, and end users.
Intelligent Telematics for Machines
One thing drives leading industrial operators and manufacturers more than anything else, and that is keeping every machinery asset productive. Avoiding downtime and failures while optimizing machine output leads to more revenue and lower operating costs. Elevāt helps fleet owners instantly connect their machines with plug and play hardware and an intuitive software interface. This means they can gain immediate insights that provide data, both fleet-wide and asset-specific, from day one. This leads to straightforward optimization, proactive maintenance, and seamless integration with business processes.
Listening to Machines
Elevāt is helping fleet owners and operators reduce operating expenses, increase uptime, and maximize productivity. Lowering the total cost of ownership on each machine asset can be accomplished with remote servicing of even the most geographically distributed fleets.
Operating Expenses
Remote servicing eliminates travel expenses for field technicians and gets machines running faster. Imagine a virtual technician that solves issues faster than booking the flight for a field technician to arrive to a construction site. Not only that, but machine sensors can optimize fuel consumption, monitor machines for safety and security, and predict expenses. Learn more
Uptime
Keeping an entire fleet running optimally and anticipating issues before they happen can seem like a tall order, but it doesn't need to be complicated. Vehicle health monitoring, historical and scheduled maintenance, prognostics, and diagnostics can all be easily and seamlessly managed. With proactive alerts delivered to any device, getting the most productivity across an entire fleet becomes much easier to handle. Learn more
Productivity
Getting more output from every machine and knowing exactly how your fleet is performing can dramatically enhance the fleetwide return on investment. Now, it is possible to not only track every asset across many different machinery brands, but also physically control those machines remotely. Learn more
Interested in seeing some real-world examples of how Elevāt is carving a path to industrial IoT (IIoT) 2.0? Check out our article "Better Machines for Today and Tomorrow."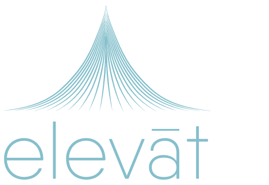 Elevāt EZ makes implementing a full-functionality machine IoT and telematics solution easy. Elevāt EZ features include:
Map view Asset tracking
Asset overview popup
Asset clustering
Geo-fencing
Alarms and notifications Conditional alerts
Customized reports
Big data Transfer data to your server
Optimization Utilization views
Utilization reports
Aftermarket parts view Parts forecasting
Parts part number lookup
Parts service recommendations
Maintenance view Maintenance planning
Maintenance tracking
Maintenance history
DM1 fault codes
Command and Control Remote commands to machines
Communication CAN data
Transmission rates (options available)
Cell data
More details