Elevāt helps machinery operators and manufacturers automate and manage fleet deployment, operations, maintenance, and development. From increasing utilization and yields while decreasing downtime, service calls and warranty returns, to virtual technician support, remote asset control capabilities, and research and development for next generation machines, Elevāt is redefining industrial IoT. Here are some real-world examples of how Elevāt is carving a path to industrial IoT (IIoT) 2.0.
Higher Yields
It only took a couple of weeks for the manufacturer of a woodchipper to realize that dull blades lead to slower production and lower output. Once they began working with clients to replace the blades more frequently, the yields remained high, increasing the output and revenue for their customers. This is a real-world example of how IoT data tracked across a fleet can improve output across all machines delivered by a manufacturer.
Fewer Failures
A company that manufacturers pile drivers saw there were big pressure spikes in the data from their deployed machines. It turned out the machine operators were throwing the machines into full reverse when they reached the prescribed depth, causing the pressure spikes. Knowing this allowed them to improve the design of their system and add safety features to their machines. This ended up reducing service calls due to failures, ensuring replacement parts were on order when needed, and decreased overall warranty costs for the manufacturer while keeping customers happy with increased uptime.
A Competitive Edge
A cement trowel company used Elevāt data to realize they could reduce the engine size of their machines and create a hybrid product line. This also led to the first true 12-foot blade with less torque. This company is now completely changing the industry with hybrid electric machines.
The Future of IoT
As autonomy and artificial intelligence (AI) become increasingly part of how companies advance their machine solutions, Elevāt is well-positioned to not only support these advancements, but to lead them. Cloud-connected machines are the bridge to IIoT 2.0 and beyond. Elevāt is here to help fleet owners and OEMs develop the next generation of machines.
Interested in learning more about Elevat? Check out our article, "Your Machines Are Talking. Are You Listening?"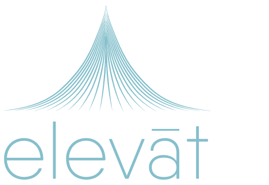 Elevāt EZ makes implementing a full-functionality machine IoT and telematics solution easy. Elevāt EZ features include:
Map view Asset tracking
Asset overview popup
Asset clustering
Geo-fencing
Alarms and notifications Conditional alerts
Customized reports
Big data Transfer data to your server
Optimization Utilization views
Utilization reports
Aftermarket parts view Parts forecasting
Parts part number lookup
Parts service recommendations
Maintenance view Maintenance planning
Maintenance tracking
Maintenance history
DM1 fault codes
Command and Control Remote commands to machines
Communication CAN data
Transmission rates (options available)
Cell data
More details