Virtual reality isn't just for gamers. It's also being used to improve the quality of medical care. When Jose Amich and Raahil Sha were undergraduates at Harvard University, they became interested in examining how augmented and virtual reality applications could be used in health care. Raahil was doing research for a professor to develop computer vision systems that run the algorithms needed to deploy tools like image guidance and robotics during surgeries.
These tools enhance surgeons' ability to perform minimally invasive procedures, but Jose and Raahil knew the adoption of these tools was relatively low. Generally, robotic surgery can be done only in full operating rooms at hospitals that are able to invest in the staff training and equipment infrastructure needed to deploy these tools.
The duo became interested in developing a platform that could enable surgeons to use image guidance and robotics in a broader range of settings, ideally at the point of care in emergency rooms and the outpatient facilities where same-day surgeries are performed. They even discovered that three out of four neurological procedures could be performed at a patent's hospital bedside, outside an operating room. Performing surgery in these environments could make life-saving procedures easier to perform and reduce hospital costs. In effect, the platform Jose and Raahil were considering could democratize image-guided and robotic surgeries by making them available to a much broader swath of patients.
Upon graduation, Jose and Raahil partnered with one of their professors, Dr. William Gormley, who teaches neurosurgery at Boston's Brigham and Women's Hospital. Zeta Surgical was born with Jose as their CEO, Raahil as their Chief Technology Officer, and Dr. Gormley as their Chief Medical Officer.
Navigation and Robotics
The platform the company has developed has two key components. The first is a navigation system that uses mixed reality (a combination of real-world and digital objects) to help surgeons guide their instruments during surgeries. The second component, to be used for surgical procedures that require great precision, combines the navigation system with robotics that surgeons can still control.
They have successfully tested their platform on animals and phantoms, which are medical models that contain the exterior and interior anatomical features of humans. Now the team is going through the process of getting approval for their tool from the U.S. Food and Drug Administration.
Adhering to Their Original Mission
The computer vision system that Jose and Raahil have developed is powerful enough that it attracted interest outside the health care field, including from some airline companies and manufacturers. The opportunity to broaden the application of their tool was, of course, tempting.
In the early days of their company, Jose and Raahil were accepted to a program and fund that provides seed capital for early-stage startups. Getting involved with the program provided them the opportunity to network with other founders and entrepreneurs. Those networking conversations, as well as discussions with some of their original investors such as Emles, reinforced what their instincts were already telling them. They realized it was important to not get distracted and stick to their original mission, which was to broaden access to high-quality medical procedures.
It's a commitment that has compelled them since their student days. While at Harvard, Jose was a researcher at the university's medical school. That led him to another venture where he worked with a team that developed pinhole lenses for people in underdeveloped countries who have an astigmatism or myopia. The team traveled to Kenya, where many people cannot get access to expensive ophthalmological care and prescription glasses, and the pinhole lenses enabled them to overcome their visual impairments. That experience proved to be inspiring and confirmed Jose's determination to spend his life developing medical products that would bring affordable, high-quality medical care to more people around the world.
A Valuable Sounding Board
Through Zeta Surgical's history, the firm has had a number of investors, but a representative from only one of those firms now sits on Zeta Surgical's Board of Directors. That is Emanuel Zareh ("Manny") of Emles Venture Partners.
Jose emphasized that Manny has that seat because, beyond the critical funding Emles has provided, Manny and Gabriel Hammond, Emles' Managing Partner, have offered invaluable insight and guidance. Their knowledge of the space Zeta Surgical operates in, their ability to introduce them to other investors, and provide regular advice on strategy and all the decisions they've had to make along the way has been critical to Zeta Surgical's progress.
Manny says it is an honor to serve on the firm's board. "Jose and I work as a team in the truest sense," he adds. "As we've debated approaches and fundraising techniques and worked together to reach difficult financial decisions, we have developed a style of communication that is based on transparency and truth-telling. Jose is a class act, through and through, and we have built a bond of trust where we view one another as peers on an equal footing."
Support for diversity
Emles' commitment to supporting diverse founders – including women, people from minority groups and entrepreneurs in countries around the world that are often overlooked by venture capitalists — has also benefitted Zeta Surgical. Jose knows from his firm's own small team that diversity of people helps bring diversity of thought. He says networking with the other founders that Emles supports has helped him and his team even further broaden their perspective on how to run a successful startup.
Now Jose is looking forward to the moment when their platform can be used on actual patients. It will be exciting for him and his team to make a meaningful impact on the quality of care that patients receive. As he says, nothing could be more motivating.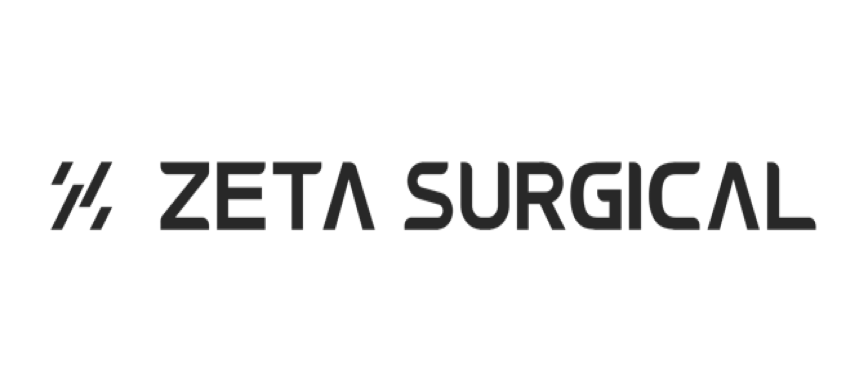 Zeta Surgical is a digital surgery company focused on improving the accuracy, safety and accessibility of image guided surgery. Its navigation and robotics platform Zeta leverages cutting-edge computer vision and artificial intelligence to unlock the use of image guidance directly at the point-of-care, enabling new possibilities in fields such as emergency care and interventional medicine. Zeta Surgical was founded by Harvard graduates and faculty and is partnered with leading hospitals and universities.
Get in touch with Zeta Surgical