Texting can be used for so much more than quick check-ins with your family and friends. It can be an incredibly powerful tool to facilitate learning. Michael Ioffe, the CEO and co-founder of the text-based learning platform Arist, discovered this when he was working on his first venture, the nonprofit TILE.org. Founded by Michael when he was no less than 15, TILE.org's mission was to teach entrepreneurial skills to students around the world.
Through TILE.org, Michael a met a young person in Yemen, Mohammed, who was using the framework TILE.org had established to offer free live talks on entrepreneurship to students in the capital of Sanaa. The talks were one of the few educational resources students in the war-torn region could get access to, so the interest and attendance levels were incredibly high.
Michael and Mohammed began corresponding regularly via Facebook Messenger, as they brainstormed additional ways to deliver educational content to these students in Yemen, who were hungry to learn.
One of the challenges was that many students in Yemen don't have access to the Internet, but the majority of them do have mobile phones. Since texts are sent via cellular transmissions people do not need Internet access to receive them.
By this time, Michael had entered Babson College and two of the friends he lived with, Ryan Laverty and Maxine Anderson, would eventually become his co-founders of Arist. Maxine had done volunteer work in Central America and Ryan had done the same in Tanzania. Their experiences had made them as eager and excited as Michael was to explore the possibilities of using texts to deliver courses to students who otherwise wouldn't be able to get access to any digital learning tools.
A learning format that aids retention
The team established Arist, and they had done enough research, beyond the anecdotal experience Michael had with Mohammed and the students in Yemen, to know the power of learning via texts. In the early 2010s, Stanford University had done a study to test the efficacy of using texts to offer the parents of toddlers tips on how to improve the literacy rates of their children. The study demonstrated that the simple act of delivering one text message a day to these parents brought meaningful increases in the literacy rates of their kids.
Other studies showed similarly positive results. As Ryan explains, consuming educational content through text messages has multiple advantages. First, it enables "spaced learning." The fact that the texts are spread out, and you don't receive all of the lessons at one time, improves knowledge retention. Any lessons that might inspire behavioral change also tend to have a greater impact when the material is delivered over an extended period.
Texts also facilitate "micro learning." They are short, easily digestible bits of information that may take no more than five minutes a day to consume. This brevity also contributes to knowledge retention and lasting behavioral change.
Finally, text-based learning is frictionless because 95% of people open a text message within three minutes of receiving it. That further increases the likelihood people will receive a lesson and act upon it.
Given that three founders were in college while they were establishing a start-up, it was a paper they wrote on the value of text-based learning that informed the first class they developed for Arist.
Learners love the format
The early feedback from students who took the first text-based courses the team offered confirmed they were onto something big. While digital courses in other formats typically have completion rates of just 5%, they were seeing completion and user satisfaction rates of over 90%. Their surveys of users also suggested that 70% preferred text courses over video-based classes.
They began offering their courses to working professionals for a fee and found that charging for the classes didn't diminish the level of interest.
Eventually, they offered text courses to businesses and very soon they had Fortune 500 companies as clients. Large organizations have found that Arist's text-based classes maintain their staff's interest, enhance the learning, and spare their employees from having to sit through long training videos.
The team has found that companies' interest in digital training tools has remained high even as organizations gear up for bringing their staffs back to their facilities. Companies are saying they want to make the most of the in-person engagements to enable employees to focus on their primary tasks and collaborate with each other. Training is one of the activities that can easily – and more effectively – be done remotely and virtually with digital training formats.
Even with all the success the Arist team has had with their corporate clients, supporting social causes remains a vital part of their mission. In the early days of the pandemic, Arist worked with the Sudanese government and The Thomson Foundation to use text messages to rapidly train journalists across Sudan about COVID-19. That effort helped convey critical, accurate information across the country about the nature of the virus and what people could do to try to limit their exposure to it.
Quick support
Emles Venture Partners was one of the early investors to provide funding to Arist. As Michael notes, the Emles partners Gabriel Hammond and Emanuel ("Manny") Zareh, understood their vision very quickly. Perhaps, because of that, the time between their initial conversations and getting the details of their funding wrapped up went very quickly – a speed that made the three founders happy and grateful. As Michael notes, finding funding for a startup can be a daunting and humbling process and the people you ask for investments are often direct about their level of interest and belief in you. Working with Gabriel and Manny, who he says were always gracious and kind in their interactions, made a big and lasting impression.
In working with Michael, Manny notes that it's Michael's passion that sets him apart. "I doubt there is anyone in the world who cares more about make learning as accessible and frictionless as possible," Manny says. "When you have such passion, you won't be outworked."
Manny observes that even though Michael and his partners have achieved great success very early in their careers, they remain grounded in Artist's mission and a commitment to helping the firm reach its full potential. As Manny attests, from his frequent interactions with Arist's CEO, "I admire Michael's humility."
Given the difference that the Arist team has already made in the lives of so many people around the world, Michael, Ryan, Maxine and their staff are certainly worthy of admiration from all corners.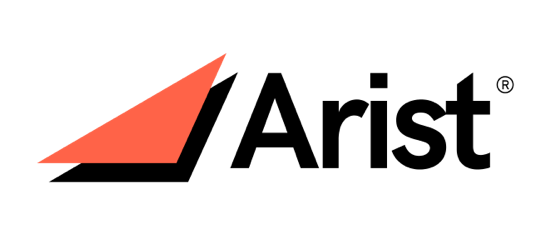 Arist helps Fortune 1,000 companies and leading nonprofits rapidly train their employees entirely via text message and WhatsApp.