An unexpected text from her mother nearly a decade ago set the stage for the equally unexpected turn Tahira Rehmatullah's career would take. Tahira grew up in a traditional Pakistani family in an Ohio suburb. She attended Ohio State and had been at the Yale School of Management, working on her M.B.A, when her mother texted her and her sister asking, "Do you know where to get marijuana?"
Her sister thought their mother might be testing them. Tahira offered to call home to find out what was going on. She learned that her mother was looking to get some relief for Tahira's grandfather, who had stage-four lung cancer. Tahira's mother had discovered through online searches that cannabis could offer some relief from the pain her grandfather was experiencing.
This happened before most states had legalized marijuana, even for medicinal purposes. Without knowing where to buy it and whom to trust, Tahira's family wasn't able to get any help for her grandfather.
A change in perspective
That experience – seeing how difficult it was for people to get a product that could offer health benefits – changed Tahira's attitude about marijuana. As she admits, she had been very much a child of the 1980s and had adhered to the "Just Say No" slogan encouraging people to abstain from using any illicit drugs. But now she realized the story of marijuana was much more nuanced. She began to read about the medical benefits that cannabis and cannabis-related products provided.
When a friend who'd graduated from Yale offered her an opportunity to interview with a private equity firm he'd joined that made investments in cannabis companies, she was willing to consider working in the industry. But her parents have always been her sounding board, so she checked with them first. She thought they might say, "No, that's ridiculous."
Tahira's father is a physician, and even with his training in Western medicine, he and his wife have always been open-minded about alternative and homeopathic medicines. Still, as Tahira recalls, before the experience with her grandfather, marijuana was not something that was even acknowledged, let alone discussed, in her family home. Tahira's father response reassured her, as he said, "That makes sense."
Ready for a career with a broader social goal
Between college and business school, Tahira had worked for an investment firm, analyzing asset-backed securities. That was during the mortgage crisis, and while she was able to help her firm successfully navigate the subprime meltdown, she saw the toll it took on people who lost their homes because of foreclosures.
She wanted to find a way to use her expertise in finance to support a mission-oriented, social goal. She did spend some time with a nonprofit, but she thought she could best leverage her skills by working in the private sector. She enrolled at Yale because she wanted to broaden her skill set. The job her friend offered her seemed to bring everything together. She could have a chance to use her finance experience to help people better understand and gain access to a product that could deliver a diverse range of health benefits.
The floodgates opened
After Tahira joined the firm, the cannabis landscape began to rapidly change. A number of states allowed marijuana to be dispensed when it was used for medicinal purposes. Colorado and Washington fully legalized it, and other states followed their lead. While federal legalization still hasn't happened, the 2018 Farm Bill played an equally important role in creating the new environment because it removed hemp and derivatives of cannabis with low levels of THC from the definition of marijuana in the Controlled Substances Act.
Amid all that change, Tahira kept busy at the private equity firm, evaluating investment opportunities and working with one client, the Bob Marley family estate, to help build the Marley Natural brand of cannabis products. Eventually, she left the firm to establish her own consulting business and a venture capital firm to make investments in the industry. She and colleagues established the first special purpose acquisition company (SPAC) focused on the cannabis industry listed on a US exchange. Her successes with all these efforts led Forbes magazine and Complex to name her one of the most powerful women in the cannabis industry.
Still, amid her personal successes and the reshaped legal landscape, Tahira didn't believe things had changed enough. Too often, she says, the cannabis companies targeted people who they assumed would be open to their products and alternative medical treatments.
That generally proved to be people who lived on the coasts, and particularly in big cities like New York, Los Angeles and San Francisco. As Tahira saw it, they were limiting their marketing efforts to the same group of people who might have been able to get access to marijuana before it was legalized. People who lived between the coasts, those from minority groups, and people who were less affluent, given how many of the products had premium prices, were being overlooked.
Coaching from friends and neighbors
Perhaps it might not be surprising at this point that it was another communication from her mother that inspired Tahira to consider how things might be different. After the Farm Bill passed, CBD-based products became widely available. You could even purchase them from your local drugstore. But it was not something her mother would pick up off the shelves. Her mother called Tahira to ask if she knew anything about CBD, and how a friend had recommended it to her to help with back pain.
That call made Tahira realize cannabis and CBD products didn't have an image problem, with any lingering concerns about its illicitness. Instead, the challenge was about distribution. She realized that the best way to distribute the product was by going direct to the consumer and offering it through social selling.
That was the idea that led her and her business partner, Pat Coats, to establish Commons, which offers a variety of CBD-based products through a network of trained coaches. The coaches, she says, can help people with all the questions they have about these products.
Tahira finds there is still a lot of confusion out there. People don't know what the difference between THC and CBD is. The most common question she and her coaches have to answer is still, "Will CBD get me high?" People also don't know what dose to take of various treatments or what form to take it in, given the options that range from tinctures (extracts) to edibles. The Commons coaches help with all of that.
Tahira has been careful to avoid the problems that have arisen from companies that rely on social selling. Other brands have often forced their sellers to stock up on inventory, and then incur losses if they can't move the product. The Commons coaches don't have to carry inventory.
Tahira emphasizes the company's mission is to support their coaches' and consumers' physical, mental, and financial health. In keeping with that goal, the firm carries the product inventory, while also managing orders, shipping purchased items and managing returns. All the coaches have to do is focus on their clients.
Shared values
Commons' commitment to helping underserved communities is very much aligned with Emles Venture Partners, who has helped provide capital for Commons' growth and expansion. As Tahira explains, it became obvious from her first conversation with Emles partner Emanuel ("Manny") Zareh that Emles wanted to serve diverse communities and partner with founders who had the skill and experience to fulfill that goal.
According to Manny what really distinguishes Commons from its peers in the space is the presence and leadership of Tahira. "She's not only a key opinion leader in the cannabis industry, but she's also already been a successful and recognized company executive through her previous roles," he says. "Tahira is well respected among her peers, and she has the right temperament to navigate Commons as its launch takes full fight."
Manny notes that her personal story and journey make a big difference, too. "It engenders trust, not just with me as an investor, but also with her legions of customers."
Now Emles' investments are helping Commons as it works to bring the benefits of CBD to middle America, minority groups, and people the cannabis industry overlooked in the past. As Tahira says, it's a distribution model that she knows works to reach people like her mom.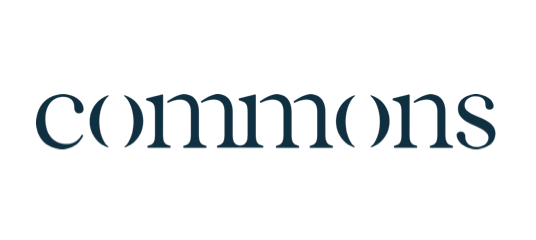 Commons is a natural wellness brand on a mission to improve physical, mental, and financial health. We're reimagining the power of tech-enabled social selling — because we believe that when something makes your life better you should share it with as many people as possible. Starting with safe and effective CBD and other minor cannabinoid products, we are obsessed with finding new and innovative ways to fulfill our mission.
Get in touch with Commons