It seems ironic that offering a product that can bring joy to people's lives could involve so many dull, repetitive tasks. But that was one of the discoveries Stacey Hronowski made when her consulting experience brought her into contact with the business side of cannabis.
She had been working at a consulting firm whose clients included a manufacturer of THC-infused beverages. The beverage company wanted help figuring out how to automate some of the menial tasks associated with processing invoices. When the client saw that Stacey had experience in finance and with coding, they asked if she could build a system for them that could automate some of their administrative work.
As Stacey became more familiar with the cannabis industry, she was surprised to see how much duplicative data entry work some of the founders of cannabis operations had to do. "They were entering invoices in their CRMs [customer relationship management systems], re-entering the same information into the distribution systems, and then tracking inventory and billing materials manually with Google Sheets," she says.
Stacey realized the industry could benefit from a cannabis-focused enterprise resource planning [ERP] system. That is exactly the solution offered by Canix, the firm that Stacey, and her co-founder, Artem Pasyechnyk, would eventually establish. But that's getting ahead of the story.
A daunting challenge
While Stacey saw the potential for a cannabis-oriented ERP, she knew that having a big idea about how to solve a major problem and then figuring out all the specifics on how to execute that vision are two entirely separate things. She admits she was a bit intimidated and asked herself, "How can I possibly re-invent an ERP system from the ground up, as a start-up?"
The answer, as it often is, was to take it one step at a time. She realized she should focus first on helping growers adhere to all of their industry's regulations and prevent the immediate threat of government crackdown on compliance. "Compliance was crushing the industry, and presenting a major distraction from the human element of growing, processing, marketing, and selling cannabis" she says.
The regulations require that every marijuana plant be tagged and tracked through every step of the process – from when it is first planted to its ultimate sale to a consumer. Growers did not have efficient systems for this—no other crop is tracked anywhere near as closely as the cannabis plant. There was no such thing as standard operating procedures.
Stacey recalls, "People were writing the identifying information down on a piece of paper when they were out in the fields, then entering the details into rather clunky computer systems in their offices—often with spotty or nonexistent internet connections."
Her initial idea was to develop a mobile app that growers that could be used to scan tags when they were out in the fields, and asynchronously send the information to the governmental regulatory system (Metrc) that tracks the growers' inventory.
At the time Stacey was refining this idea, she met Artem, the person who would eventually co-found Canix with her, at a social event. It was 2018, and Canada, where Artem is from, had just legalized marijuana. Like Stacey, he had been thinking of ways to support the business side of growing cannabis.
After a joke or two about Artem coming on as CTO, things got real when they conducted a mutual interview to see if they could actually pull this off as a team. It was an obvious fit.
While Artem continued his full-time job as an engineering manager at Facebook, the two of them spent the next six weeks coding after-hours to launch an early version of the plant-tracking app.
The reactions from the growers who served as their beta customers suggested they had a hit on their hands. One customer enthusiastically asked, "Where has this app been?" because he was excited about no longer having to spend so much time writing down all of his plant-tracking information. The strong word of mouth drove more than a few calls to Stacey's personal phone.
After speaking with hundreds of growers, and a short trip to Oregon (where the development of the cannabis industry was a bit further along), Stacey and Artem knew that there was something there. But people kept asking for more. Even after the compliance considerations are covered, people still have entire businesses to run, and they wanted one system that could cover everything, end to end. In March of 2019, Artem left his job and the duo applied for funding through a seed money startup accelerator.
Taking care of new ventures
After the first foray into getting seed money, Stacey and Artem needed to attract additional funding for Canix. Emles Ventures Partners was one of the earliest investors in the firm. Stacey says she and Artem were impressed with "the amount of care Emles wanted to take" with the companies they selected for investments.
Emles partners Gabriel Hammond and Emanuel ("Manny") Zareh let the Canix team know they preferred to be fully engaged and not simply receive a letter every six months with updates on the firm's progress. Gabriel and Manny explained that they were ready to offer guidance, be involved and help them grow their business.
"For us, with what was then just a two-person firm, that was very exciting to hear," says Stacey. "And we were impressed to see all the due diligence Gabriel and Manny did to better understand the cannabis industry."
In his interactions with Stacey, Manny finds that what really stands out are her leadership and dynamism. "It's rare to see a founder with such determination, the ability to engender confidence, and vision," he says. "Perhaps it's due to her genuine and extroverted personality. All these ingredients are what make her a true leader, both at Canix and within the cannabis industry."
Gaining attention
Canix and its two founders have also earned considerable recognition outside the cannabis industry. In September of 2020, Canix won an annual startup competition, TechCrunch Disrupt's Startup Battlefield. In 2021, Stacey and Artem were selected in the enterprise technology category for Forbes "30 Under 30" list, an honor the magazine bestows on those it considers the "brightest young entrepreneurs."
Canix's mission is to become the standard for how cannabis operators run their business—to help people focus on creative work, not busy work—and reimagine from the ground up what ERP means. While providing software that can help these operators address their compliance and employee management requirements, they also are embedding production, planning and forecasting tools in a system that Stacey says will be "radically simple and easy-to-use." Given her and Artem's track record, the odds seem high that they'll reach their goal.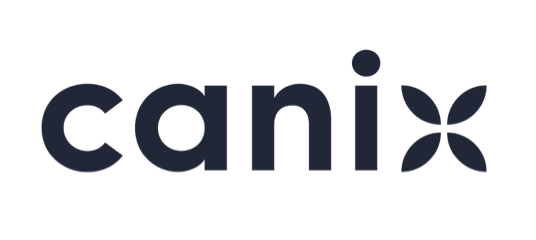 Canix is building the next generation of ERP software for cannabis companies. We provide tools to optimize day to day operations, stay compliant with state regulations, and make revenue-based business decisions. Leveraging cutting-edge tech and hardware, along with our rich dataset of pricing, yield, and inventory information, we are actively defining industry protocols and SOPs to help our customers do more with less.