Pharmaceuticals is an industry that is ripe for technological disruption. That is one of the main conclusions Jen Nwankwo drew from the experience she gained while doing research at large pharmaceutical companies like Novartis and Eli Lilly, and while conducting her doctoral dissertation at Tufts and Harvard Medical Schools as she earned her Ph.D. in pharmacology. That impression was confirmed in her post-graduate work at a healthcare-related startup and as a healthcare management consultant at Bain & Company.
As she explains, the discovery and development phases of drug development are highly inefficient processes, even though pharmaceuticals is a highly profitable business.
"When you look at the price of a drug," Jen says, "only about 2% of that represents the cost of making that specific drug, while 98% is profit." But that profit also goes to supporting research and development (R&D) for a number of drugs.
The R&D process can be very long, sometimes a dozen years or more. The percentage of drugs that prove to be successful is extremely small, often much less than 1%. For every drug that works, a major pharmaceuticals firm's R&D team may have 300 that don't. But when a firm hits on one blockbuster drug, its success can pay for the 300 that didn't.
While the process is highly inefficient and time-consuming, the high profit margins have worked for the pharmaceuticals industry for many years, Jen emphasizes. For that reason, there hasn't been much incentive for the industry to change.
Beyond trial and error
"When I was working on research with teams that were looking for cures to diseases like cancer and diabetes, it was very much a trial-and-error approach, to the extent that when we did discover something that looked promising, it almost felt like a surprise," she says. "I wanted to see if there was a way to make the discovery process less of a surprise."
That is where the company Jen founded, 1910 Genetics, comes in.
Given all the past research the entire industry has done, she notes that, "We now have decades and even centuries of this work of drug discovery and development. That means there is a vast amount of data that can be combed through to try to determine what patterns emerge."
She was looking for a potentially repeatable framework that could emerge from the study of all that past research, so that a new process could be engineered to guide discovery.
To search for those insights, her company is deploying artificial intelligence and machine learning to comb through the data on past research in ways that would be virtually impossible for humans to do.
It's a technological solution to a health care problem, and Jen notes her background in medical research and pharmacology helps immensely.
In the past, when computer science experts have attempted to enter the healthcare space, they've sometimes developed a technological solution first and then searched for problems it can fix.
Jen and her team turned that approach around. "We always say at 1910 that biology is king and our North Star," she says.
The firm starts by defining the issue at the level of a patient with a disease, the biological target that causes that disease, and the design tasks that will have to be performed to develop a drug that can combat that disease.
1910 then uses AI and biological computation, which can develop and run simulated computer models of how a drug and its target might interact. Jen says, "We put computation in service of our goal. The computation itself is not the goal."
Once the specifical biological issue has been defined, the team brings in the computer engineers and technical talent that can work toward that specific goal.
Understanding what the market wants
One thing Jen says she learned from her previous experience at another startup was that it's important to listen to what the market tells you, even as you stay true to your vision. She has had two responses to her firm's work. Investors in the tech world are highly interested in the platform for drug discovery that 1910 has developed, anticipating that it could be applied to a number of drugs. This group, Jen explains, is focused on the opportunity to attempt "multiple shots on goal."
Investors from the biotech world are more interested in some of their discovery work – finding the molecules and therapeutics that could lead to treatments for specific diseases.
Jen believes the firm could eventually travel down both paths, but at this stage they're focused on demonstrating that the platform — this new process for drug discovery that they've engineered — works.
Welcome guidance
Of course, a startup is highly dependent on the support of its investors. Jen first met Gabriel Hammond, the head of Emles Venture Partners, at an investor forum. Gabriel asked Jen what she was building, and Jen says, "I told him I was trying to disrupt an age-old process about how we design small-molecule drugs and protein therapeutics, and I went on for about three minutes about how we planned to do that."
Gabriel nodded, according to Jen, and admitted that he, without the Ph.D. in pharmacology to match hers, didn't fully understand everything she was talking about. Still, he did agree with her that drug discovery was ripe for disruption, and he liked her plan to make that happen.
Emles made an initial investment in the firm. She says she was impressed with how much Gabriel and Emanuel ("Manny") Zareh, another partner at Emles, dug in to develop a deeper understanding of her business.
Jen says Gabriel's and Manny's experience working with entrepreneurs across multiple industries has been invaluable to her, as they have provided guidance on how to handle the decisions that must be made at all the crossroads startups encounter.
Emles has remained committed to 1910 Genetics, increasing their investments at each of the firm's rounds of fundraising.
"Nothing means more to an entrepreneur than when your investors stick with you and even double-down on their investment through each fundraising round," Jen says. As she emphasizes, it's a tremendous vote of confidence.
Manny says he believes future opportunities for Jen and the 1910 team are truly limitless. "Using AI and computation and biological automation," he says,"1910 can not only decrease the timeline and cost of drug development, but also improve the success rate of innovative medicines."
As Manny emphasizes, "It's rare to see a company that has such a massive potential to change the world for the better."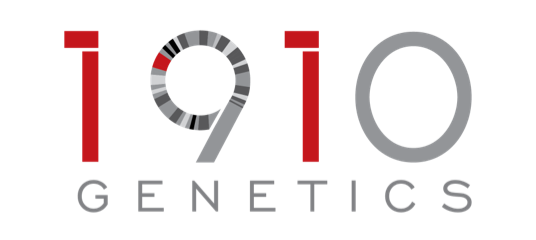 1910 Genetics is using computation, physics, and machine learning to develop drugs for difficult diseases
Get in touch with 1910 Genetics